2017 Camp Instructors
Ray Underwood
Ray Underwood is a professional dog trainer born in England now living in Canada. He is a creator of freestyle and performed and won the very first Freestyle competition. He has trained his own dogs to a masters level in individual, pairs and team. He has trained many students to the highest levels in various organizations around the world. He is now president of Paws 2 Dance, the leading Canadian club, also serves on the board of directors for WCFO. Ray now is artistic director for Musical Canine Productions, which is a production company that performs with dogs and other artists in a theatre setting taking Freestyle to the next level.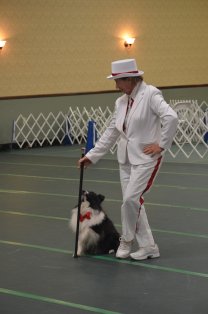 &nbsp
&nbsp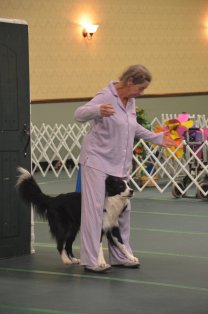 Tristan Underwood
Tristan Underwood has been involved in the dog world his whole life. His main area of expertise, is freestyle. He competed at his first competition at the age of seven, in the adult division of freestyle. He is the editor of Dog Dancing World Magazine. He teaches freestyle, alongside his father, Ray Underwood. He now performs on the professional stage, developing and creating new aspects to the sport of freestyle.
&nbsp
&nbsp
Kay Johnson
Kay Johnson has been dancing her entire life. She began teaching many years ago and opened her own dance studio in 1992 in Mukwonago Wisconsin. Kay teaches ballet, tap, jazz, pointe and hip hop for ages 3 through adult. Students from Kay's Academy of Dance have performed throughout the United States at prestigious venues such as Disney World, New York City, a Caribbean cruise, The Sugar Bowl, The Orange Bowl and The Gator Bowl. Kay continues her dance education with teachers from New York, LA and Chicago. She is happy to share her passion for dance.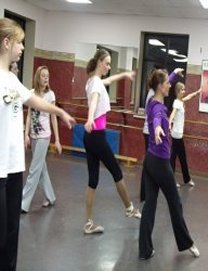 &nbsp
&nbsp